Matt Basch ('08/'10)
President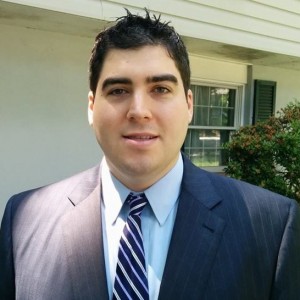 Matt Basch ('08/'10) is the current Director of Athletic Bands at UMBC and the President of the DDDB Alumni Chapter. He earned his M.S. and B.S. degrees from UMBC, studying Information Systems and Music Education. Basch first joined the DDDB as a percussion in 2004, served as a Student Director from 2005-2008, and became the Director in 2010. Basch coordinated the first Spirit Group Alumni Day, which has become an annual tradition attended by dozens of alumni. He looks forward to finding more ways band alumni can stay connected with the DDDB family!
Heather Hrycyshyn ('13)
Vice President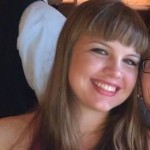 Heather Hrycyshyn graduated with a BA in Environmental Studies and a Certification in Geographic Information Systems in May of 2013. She currently works part time with a sustainability consulting firm conducting daily recycling audits and assists the City of Alexandria with a new residential composting program. In her free time, she mentor's high school students in the Washington, D.C. area and serves as Vice President on the UMBC Down and Dirty Dawg Band Alumni Chapter. Heather played trumpet in Pep Band from Fall of 2009 to May of 2013. While she did not hold an official leadership position, she earner Mentor of the Year for the 2012-2013 season.
Jennifer Opitz ('14)
Marketing/Communications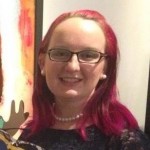 Jennifer Opitz was a member for her last two years of her undergraduate career, 2012-14. She played mellophone and was one of the Student Directors for the 2013-14 season. Jen graduated with a B.S. in Health Administration and Policy – Public Health and a minor in Sociology. She moved to southern California immediately after graduation and works for Home Care Services Santa Clarita as the Marketing Director. In her spare time, Jen explores the LA area to find fun and interesting places with her fiancé.
Kevin Martin ('13)
Finance/Development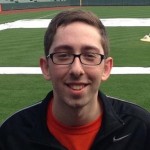 Kevin Martin was a member of the Down and Dirty Dawg Band from his first year at UMBC in 2008 to 2013 when he graduated with a B.S. in Financial Economics. He currently works for Wells Fargo as a Securities Analyst and is pursuing his CFA and advancement in the investment banking community. Kevin played the Euphonium during his time in the band and is now the Finance and Development Manager of the Alumni Chapter.
Patrick Hixenbaugh ('14)
Archives/Technology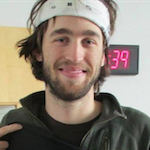 Patrick Hixenbaugh was a member of the Down and Dirty Dawg Band from 2010-2014. He graduated with a B.S. in Chemistry. Patrick played the Alto Saxophone during his time in the band and is now the Archives and Technology Manager of the Alumni Chapter.