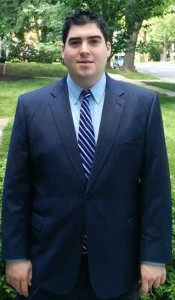 Matt Basch is a UMBC alumnus and holds a Master of Science degree in Information Systems, Bachelor of Science degree in Information Systems and a Minor in Music, with an emphasis on education. He began studying classical piano at age four and at the age of ten he preformed his original composition, "What's the Mystery?" at the regional Junior Original Concert (JOC) in Columbia, Maryland.
Basch continues to broaden his musical horizons, and is proficient in jazz and classical piano, percussion, trumpet, and tuba. He has participated in Wind, Jazz, Percussion, Marching, Spirit, and Military ensembles. A graduate of River Hill High School class of 2004, Basch served as Drum Major in the "Mighty Hawks Marching Band" during his junior and senior years.
Basch was a Student Director for the UMBC DDDB from August of 2005 through May of 2008, assisting in band operations including recruitment, scheduling, technology, and alumni relations. The Columbia, Maryland native created, developed, and maintained the band websites, e-mail lists, and databases. Basch also served as technology manager for The Retriever Weekly, UMBC's Student Newspaper, from August 2006 through May of 2008. During the day, Basch works as an IT consultant in database development and IT security.
In 2015, Basch announced his resignation after accepting a job offer in Information Technology in Hawaii. Basch continues to serve on the Down and Dirty Dawg Band Alumni Chapter as a founding member and President.